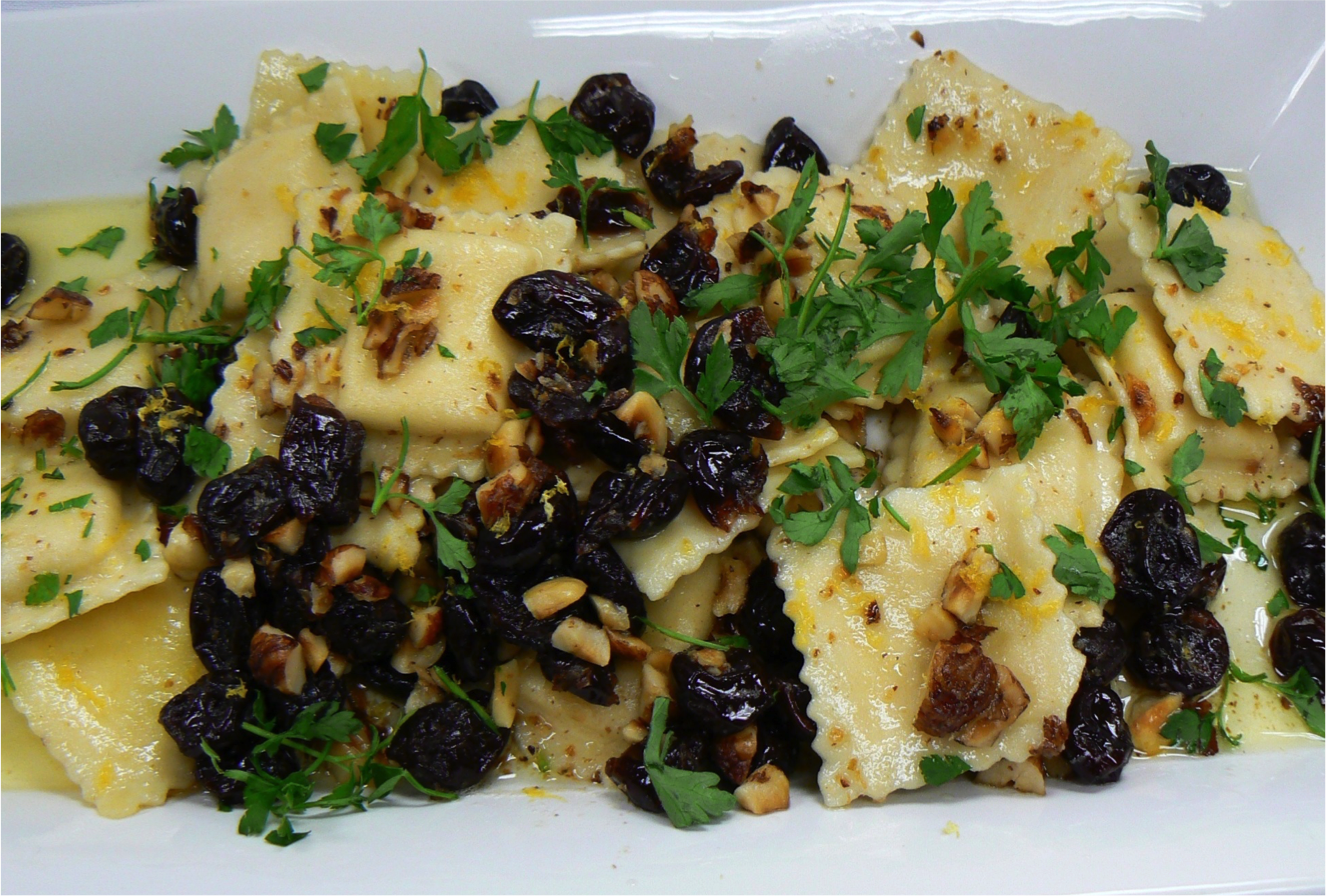 Ravioli with Dried Red Sour Cherries
Time: 30 minutes
Makes: 2–3 servings
Ingredients
9 oz. package Cheese Ravioli
½ cup Meduri Farms Dried Red Sour Cherries
¼ cup butter
1 Lemon
¼ cup flat leaf parsley
¼ cup chopped hazelnuts
Instructions
Zest lemon.
Finely chop flat leaf parsley and hazelnuts.
Lightly toast chopped hazelnuts in a saucepan over medium heat, add butter and melt.
Add Meduri Farms Dried Red Sour Cherries to melted butter and chopped hazelnuts.
Cook ravioli and drain following package directions.
Add ravioli to butter sauce and toss.
Top with flat leaf parsley and lemon zest and serve.