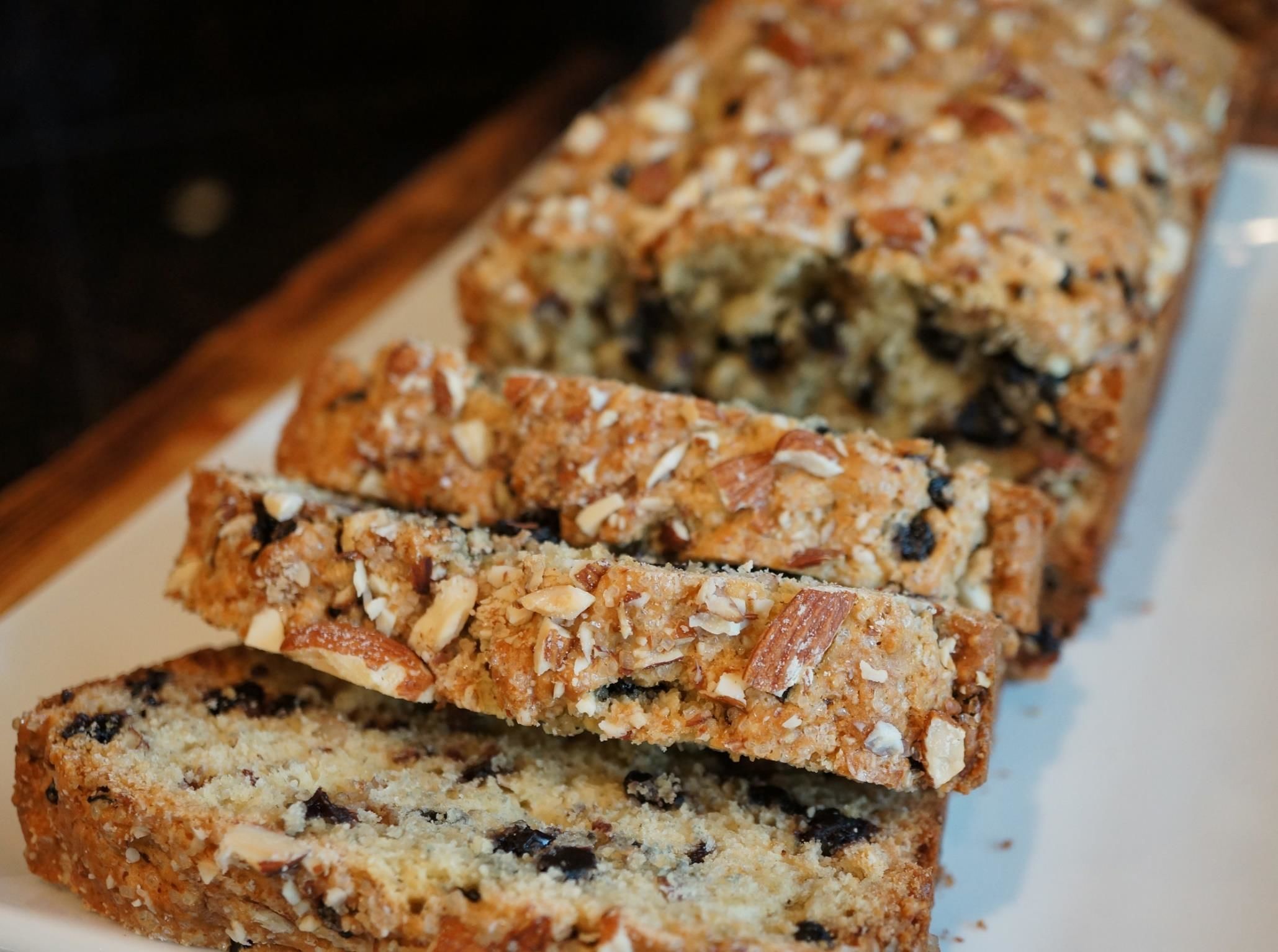 Cherry Almond Bread
Time: 1 1/2 hours
Makes: 1 loaf
Ingredients
3 cups flour
1 cup plus 2 tablespoons sliced almonds
2 teaspoons baking powder
1 teaspoon baking soda
1 teaspoon salt
1 cup plus 1 teaspoon sugar
¼ cup butter or margarine, softened
2 large eggs lightly beaten
1 cup buttermilk
1 teaspoon almond extract
1 ½ cups Meduri Farms Dried Sour Cherries, coarsely chopped
Instructions
Preheat over to 350 degrees F
In a medium bowl, combine flour, 1 cup almonds, baking powder, baking soda and salt.
In a large bowl, stir together 1 cup sugar and butter.
Add eggs and stir to combine well.
Stir in buttermilk and almond extract.
Add flour mixture, stirring just until moistened.
Gently stir in cherries.
Spoon batter into a greased 9 x 5-inch loaf pan.
Sprinkle with remaining 2 tablespoons almonds and 1 teaspoon sugar. Press lightly into dough.
Bake on middle rack in preheated oven for 60–70 minutes or until a toothpick inserted in center of loaf comes out clean.
Cool loaf on a rack for 10 minutes; loosen edges with a knife and turn out onto rack to cool completely.