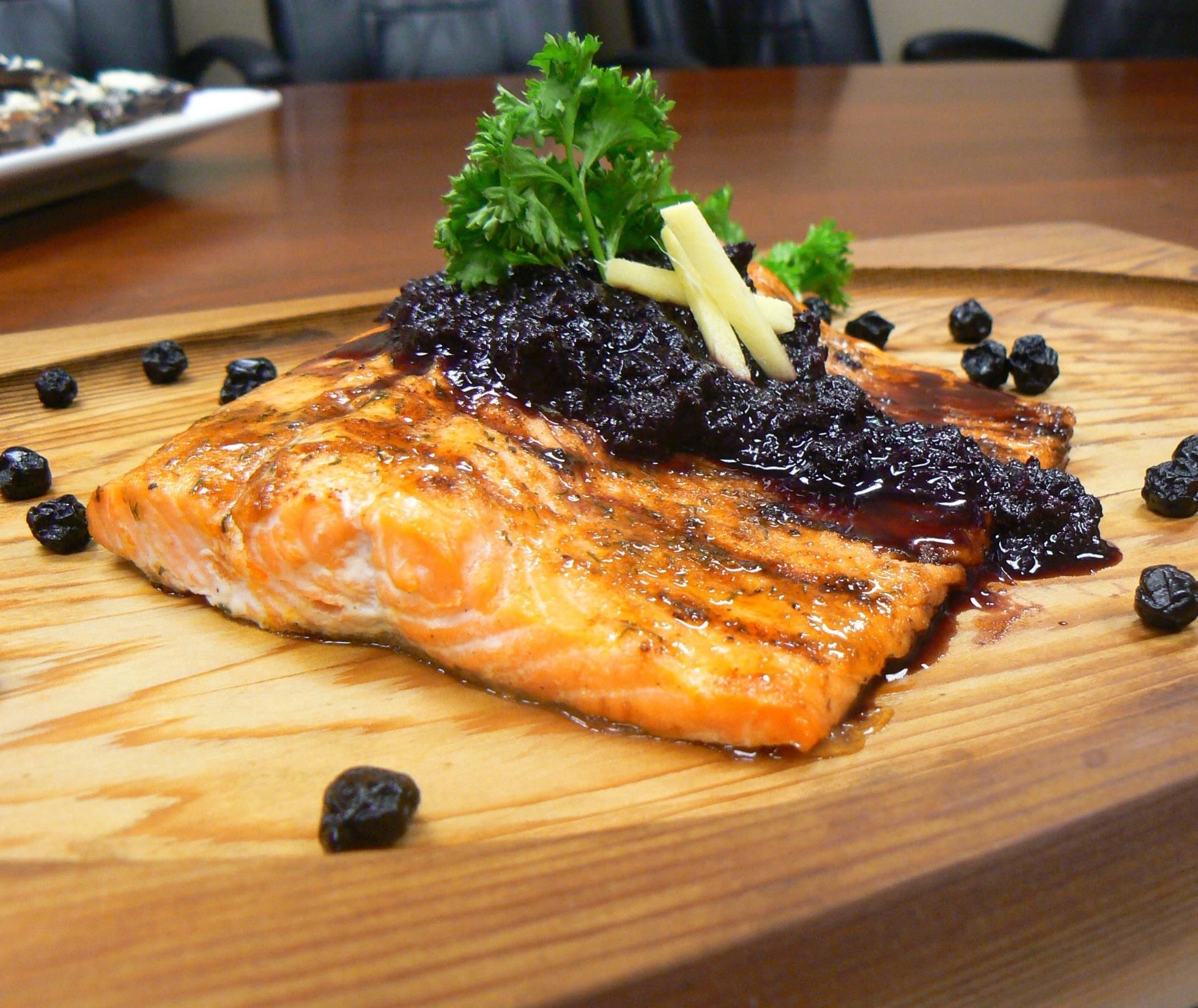 Grilled Salmon with Blueberry-Cabernet Coulis
Time: 30 minutes
Makes: 6 servings
Ingredients
6 salmon fillets
2 cups Cabernet Sauvignon or other dry red wine
1 ¾ cups Kirkland Signature Dried Blueberries
2 tbsp. shallots, minced
2 tbsp. fresh ginger, minced
1 ½ tbsp. sugar
1 tbsp. butter
Salt & pepper
Garnish with fresh ginger and parsley
Instructions
Season salmon with salt and pepper then grill over direct medium heat (350°F to 450°F) for approx. 10 minutes skin side down then turn fillets and grill for approx. 2 minutes longer
While the salmon is grilling, use a food processor or blender to chop dried blueberries into small pieces
Add wine to the dried blueberries and puree until blended Pour puree into a sauté pan and add minced shallots, minced ginger, and sugar
Bring mixture to a boil over medium-high heat stirring constantly until reduced to about 1 cup (approx. 7 minutes)
Remove from heat and stir in the butter until melted
Remove salmon from grill, spoon the blueberry-cabernet coulis over the top, garnish with fresh ginger and parsley. Serve immediately.