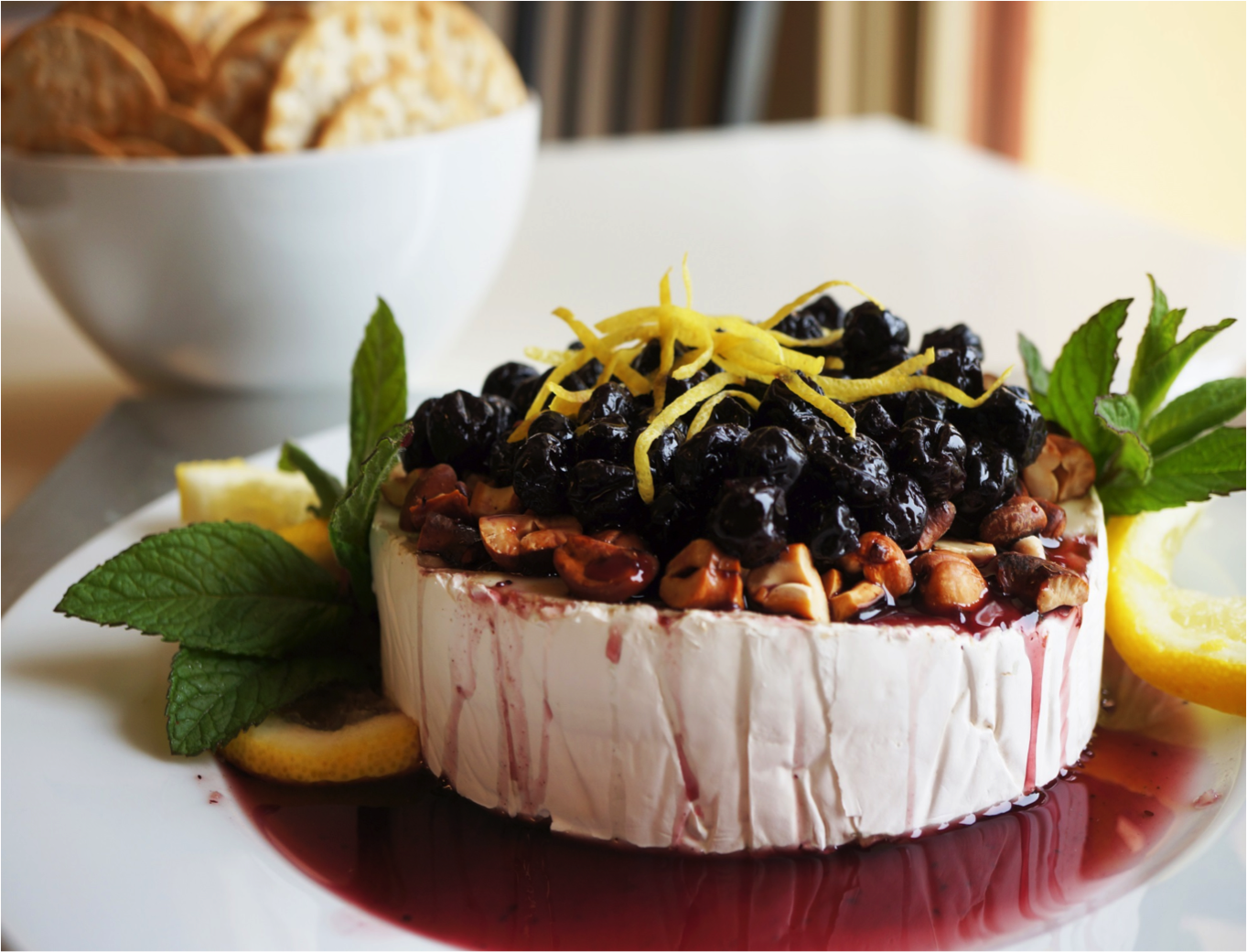 Brie with Lemon Roasted Cashews and Blueberry Sauce
Time: 30 minutes
Makes: 20 servings
Ingredients
4 ½ lemons
1 1/3 cup fancy cashews
¾ cup water
¼ cup sugar
½ cup Meduri Farms Dried Blueberries
1 Brie cheese wheel
Lemon wedges and herb sprigs for garnish
Cracker or bread for serving
Instructions
Squeeze the juice from 3½ lemons. Soak cashews in the lemon juice for 30 minutes.
Grate the zest from the remaining lemon and set aside.
Squeeze the juice from the zested lemon into a saucepan and add water.
Bring to a boil, then add sugar and stir until dissolved.
Add dried blueberries and return to a boil, then lower the heat and simmer until the sauce thickens, 10–15 minutes. Remove from the heat and let cool.
Preheat oven to 325°F.
Strain the cashews from the lemon juice, and spread them onto a cookie sheet. Roast for 15-20 minutes, stirring occasionally, so they brown evenly. When the nuts are browned, remove them from the oven. Once the cashews have cooled, chop coarsely.
To serve, remove the rind from the top of the Brie wheel. Press the chopped cashews into the top of the Brie to cover. Spoon the blueberry sauce over the cashews. Garnish with lemon zest, lemon wedges and herb sprigs. Serve with crackers or toasted bread.